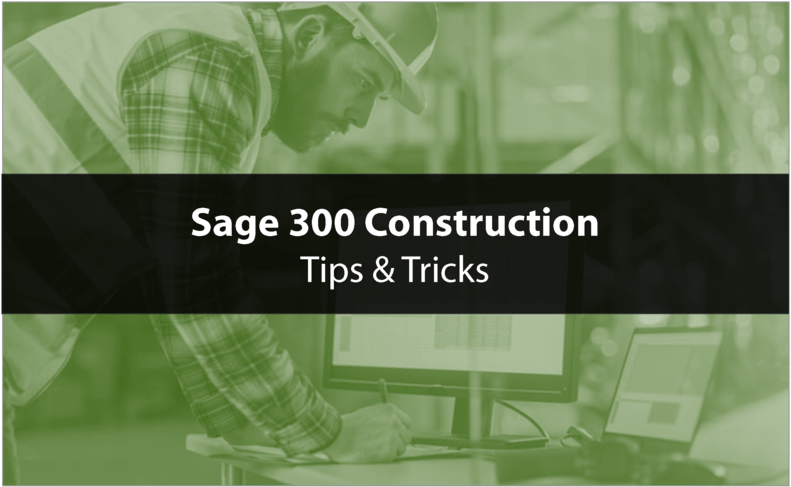 We have found that few contractors know their true equipment costs, and even fewer know how to allocate those costs correctly. By Using the Sage 300 CRE Equipment Cost module (EQ), you can charge projects for the full cost of the equipment each uses. Read on to learn why proper equipment costing leads to better selection of projects and to a profitably managed equipment fleet.
Owning vs Operating Cost of Construction Equipment
The Sage 300 CRE EQ module allows us to charge effective rental rates to Jobs and compare implied revenue to ownership costs for Owning & Operating (O&O) analysis. So, how do we determine the Owning costs?
For the most part it is up to the owner as to how much money they are willing to spend to keep the equipment running, the point at which the operating costs exceed the owning costs is viewed by many as the economic life of the machine and thus the effective life cycle.
What are the Owning Costs?
A piece equipment costs more than just the purchase price. You must factor in:
Depreciation and loss of value
Ongoing maintenance
Repair costs
Replacement costs
Spare parts
Interest (if financed)
Insurance
Fuel costs
Cost of tires/tracks
Operator cost
Operator hours
This creates the total cost of ownership, the single most important factor to consider when determining the economic impact.
Sage 300 CRE Equipment Module (EQ)
Sage 300 Construction EQ helps you truly understand the costs related to maintaining such equipment and the return on investment received by using your own Equipment compared to renting from outside vendors. The Sage 300 CRE EQ module tracks ownership, maintenance, cost, revenue, location, and profitability for every piece of equipment in your fleet. See how easy it is to enter equipment related cost and revenue information directly into Equipment Cost, through Sage 300 CRE Payroll timesheets, or Sage 300 CRE Accounts Payable invoices.
The system can track cost of ownership for each piece of equipment.  Cost, like the ones mentioned above, can be tracked using Equipment codes via payroll timesheets, vendor invoices, and direct equipment entries.
Vendor Invoice Entry For Material and Service Purchases and Employee Payroll Entry allows you to track how much you are spending for In-House Repairs & Maintenance.
Built-in Reports and Inquiries in EQ allow you to evaluate cost trends (for example, Profit Analysis, Utilization, Monthly Trends, and Own vs. Rent).
Reach out to our professional group at Accordant to get a better handle on your Equipment costs and prepare meaningful O&O Analysis Reports.