Leverage the power of Sage Intacct SaaS Dashboards to gain knowledge on key business metrics. Sage Intacct Dashboards enable organizational leaders to focus on key performance indicators, while Project Managers can monitor project progress. The Dashboards are interactive and allow users to easily drill down to critical underlying data. Different Dashboards can be formatted for various user roles.
Discover the Seven Key Features of Sage Intacct Dashboards
1. Charts
Display a standard or financial graph.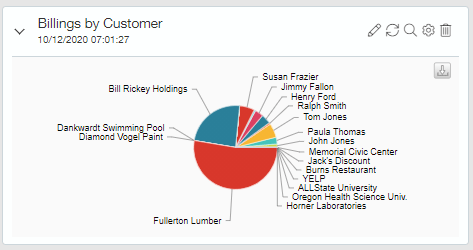 2. Performance Cards
Used to measure, monitor, and manage business performance. Review key performance indicators at a quick glance.

3. Records
Display a list of records that have been filtered and sorted, per user input.
4. Reports
Display a standard, custom, or financial report.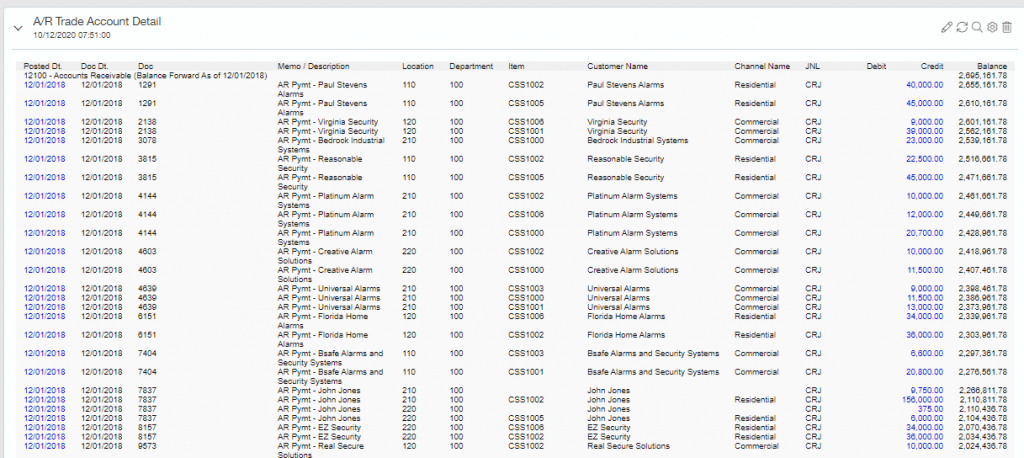 5. Smart Links
Allow users to access a URL directly from dashboard.
6. Collaboration Feeds
Allow users to post information in real time to share expertise, propose new ideas, and confirm transactions are posted correctly, etc. Adding feeds directly to Dashboards allow users to add posts or comments quickly.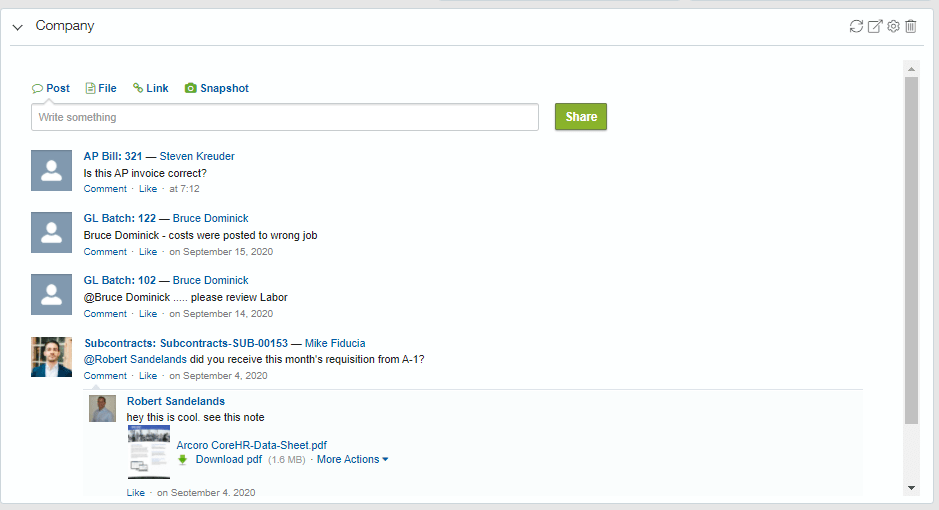 7. General
Several options that improve navigation and efficiency, including: calendars, shortcuts for applications, shortcuts for reports, message boards for business leaders to post key information, RSS feeds to pull news and events from external sites, links to Intacct's help and support, links to Intacct's Community, and much more …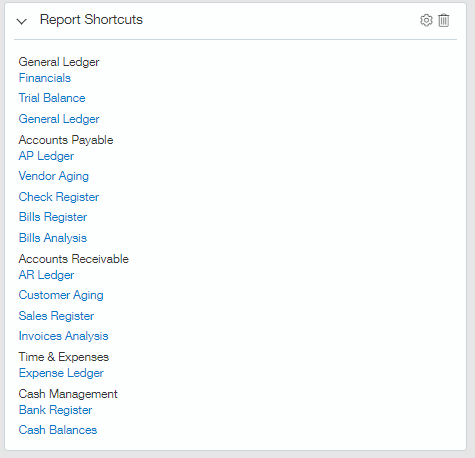 Below are just a few examples of what is possible on the Sage Intacct platform.
The possibilities are endless to create custom dashboards within Sage Intacct. Choose the best combination of data elements to increase business efficiencies and meet organizational needs!
For additional information on Sage Intacct or the creation of Dashboards, contact the experts at Accordant Company, LLC.