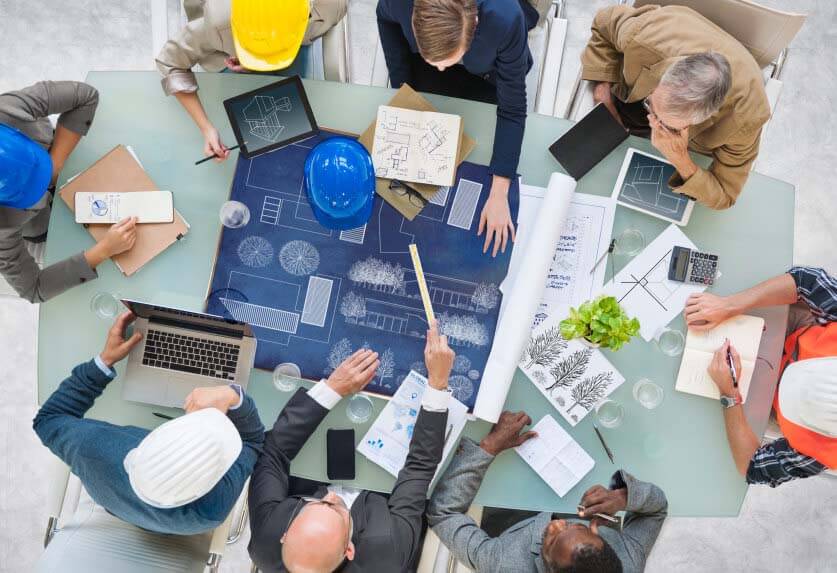 A new philosophy called Lean Construction is gaining traction in the industry. In a nutshell, it provides a framework for better labor efficiency so that construction firms get more productivity out of their workforce.
In this article, we'll take a look at the principles of lean construction to help you determine whether it holds potential benefit for your business.
What Does "Lean" Really Mean?
In years past, you've probably heard of lean production or lean manufacturing. In fact, lean production principles (made famous by Toyota in the 1970s) have a major influence on today's newer lean construction.
Using the word lean in this context typically means you're reducing or eliminating waste. We're talking about things like:
Wasted time
Wasted effort
Wasted resources
Wasted potential
In addition to eliminating waste, a related objective is to create better quality, consistency, and workflow throughout the entire construction process.
Lean Construction Principles
As opposed to the traditional practice of trying to optimize each individual activity, lean construction principles call for minimizing waste throughout the entire project cycle.  In fact, the best way to achieve value is to incorporate lean practices into early planning before the project is approved.
Lean construction principles include:
Improving communication planning with owner, work force, contractors, and suppliers with open access to project schedule, design, and workflow.
Eliminating waste of materials, duplication of efforts, and design errors.
Early work planning that includes focus on workflow, distribution of tasks and workload, and a clearly defined scope.
Look-ahead scheduling with just-in-time deliveries, availability of resources, access to site, and coordination of other resource dependencies.
Plan and coordinate off-site fabrication and modular construction activities to reduce site congestion, distribute workload, minimize field work force, and improve just-in-time delivery.
Benefits of Lean Construction
Both the direct and indirect benefits are wide-ranging and often depend on your industry and company size. But some of the core benefits of lean construction for most companies include:
Reduced Costs and Greater Profitability
Higher Quality Construction
Improved Safety
Better Risk Management
Greater Customer Satisfaction
Jobs Finished Faster and Under Budget
Regarding the last bullet point in particular, published research conducted by Dodge Data and Analytics shows projects that employed lean methods were three times more likely to be completed ahead of schedule and two times more likely to be completed under budget.
The Role of Construction Technology
Advances in construction software and technology make the implementation of lean construction more achievable than ever before.  In particular, collaboration technology is a key component in driving the most efficient delivery of services and use of resources including improvements in communication, document sharing, subcontractor management, scheduling, and more.
Stay tuned to our blog as we'll continue to provide tips and guidance on technology that helps our clients achieve lean principles in future articles.
Conclusion
For companies that have implemented a lean construction approach, it tends to become more of a company-wide culture rather than just a set of rules or principles.
Whether you call it a philosophy, movement, or methodology, lean construction is taking hold and may impact your business sooner rather than later.  In fact according to the 2017 Construction Survey and Business Outlook that we posted earlier this year, 57% of the responding firms reported that they're already using lean construction principles in their business.
The question is, will your firm be next?
2020 Construction Industry Outlook
Discover the Challenges & Opportunities
Click below to request a copy of the 2020 Construction Hiring and Business Outlook conducted by Sage and The Associated General Contractors of America (AGC) .
This detailed report takes a deeper dive into both the opportunities and challenges the construction industry survey respondents expect to experience in 2020 and beyond.