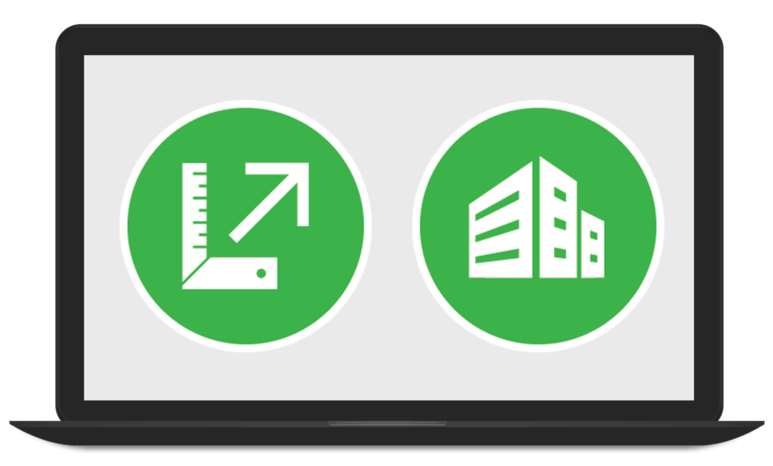 The methodology, tools, formulas and queuing systems used to establish a proper schedule will vary based on industry, staffing, budget constraints, and experience. However, for scope of this article it's reasonable to assume we can all agree on the value of proper scheduling.
For companies that utilize shared labor resources between construction projects and service activities, the scheduling objectives require proper planning and scheduling to ensure that construction projects and/or service work orders are completed on time and within budget. However, there are some distinct differences between construction and service scheduling.
Construction Scheduling
A planned construction schedule not only helps in outlining the pace of work but also how the work will get done. The schedule helps in defining the methods and sequence in which the materials are going to be put in place. Besides the scope of work, in order to design the right schedule and maximize efficiency, the scheduler needs to take into consideration all the connections involved. While it's an extreme example, if you were building a house, it wouldn't be prudent to put the sheet rock-up before installing the insulation.
Benefits of making a construction schedule before the work begins
It reduces the risk of surprises and allows for planning for contingencies
Allows for control over projects to the lowest level of detail
Provides for maximizing quality control measures to properly sequence the work and make sure the right quality and quantity of material are used at each step.
Allows for planning for utilization of resources such as equipment and labor
Allows for maximizing cash flow to purchase materials at the right time
Proper construction scheduling also allows you to establish proper lead time to your business partners such as the client, designers, vendors as well as subcontractors so they can better plan their activities for their business partners
Proper planning all the activities with the help of a schedule allows you to improve safety performance and ensure proper protection for all the workers at the construction site.
Proper scheduling also allows you to save money as you will know the activities that need to be done during cold weather allowing you to put pricing protection measures in place.
Service Scheduling
On the other hand, Service schedules are typically made up work orders describing a request for service. Work orders tend to be smaller in scope compared to a construction project. Like a construction project, there are elements of predictability in preparing a service schedule. Specifically, companies that perform seasonal services and/or offer preventative maintenance services. However, service operation schedules are more dynamic due to the nature of service. Although there are differences planning for service
Benefits of making a service schedule
Establishing expectations to the customer
Visibility to un-assigned service requests
Visibility to your field technicians
Provides flexibility in re-assigning resources as necessary
Allows for planning to perform services in specific services area/zone
Proper service scheduling allows for projecting revenue on daily basis
Depending on the nature of the service, assess the need for additional resources
Enter Sage Service Operations (SSO) and Sage Field Operations (SFO)
Sage Service Operations and Sage Field Operations provides the scheduling tools entering assignments for jobs and work orders
Using Assignments in SFO
The estimate establishes the budget and phases on the job read by SFO. Using assignments in SFO establishes visibility on the dispatch board to "assign" the necessary resources in terms of manpower and equipment. For enhanced resource management, SFO also supports the use of dependencies to provide visibility where a phase is dependent on another.
There are different ways to navigate through the software to assign a resource to a job. The steps below are how to assign resources to a job using the assignments option from the dispatch board
Select more
Select + Assignment (Add assignment)
Select Job
Select Job
Select cost code
Select category
Select assign to. You can select more than one person
Select priority
Enter start and end
Enter description (if applicable)
Enter assignment (if applicable)
Enter dependency (if applicable)

---
---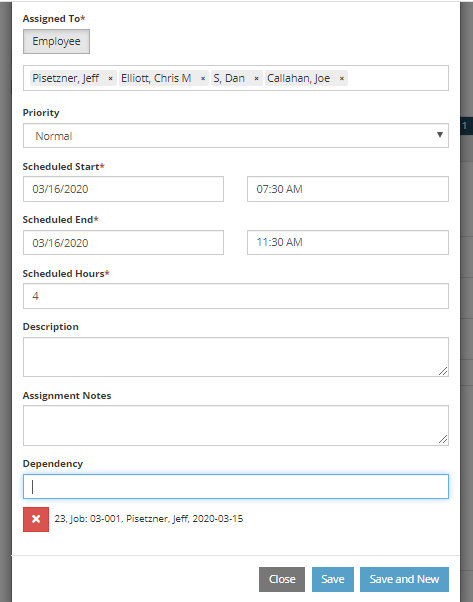 ---

---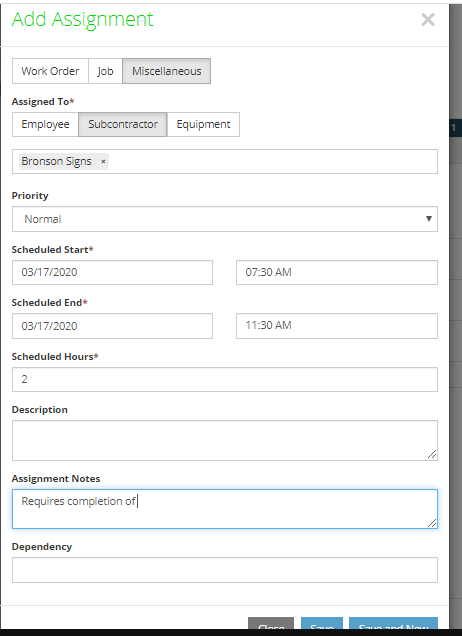 Using Work Orders in Sage Service Operations (SSO)
Using work orders provides bi-directional communication between back office and technician. Establishes visibility appear on the dispatch board
There are different ways to navigate through the software to assign a resource to a work order. The steps below are how to assign resources to a job using the assignments option from the dispatch board
Select More
Select +Work Order (Add work order)
Enter Address/customer name in service site lookup field
Enter pertinent work order detail

Problem
Call Type
Priority
Estimated repair hours
Assign date
Assign time
Assign to
Description/Reason (place holder to enter brief scope)

Generate work order

---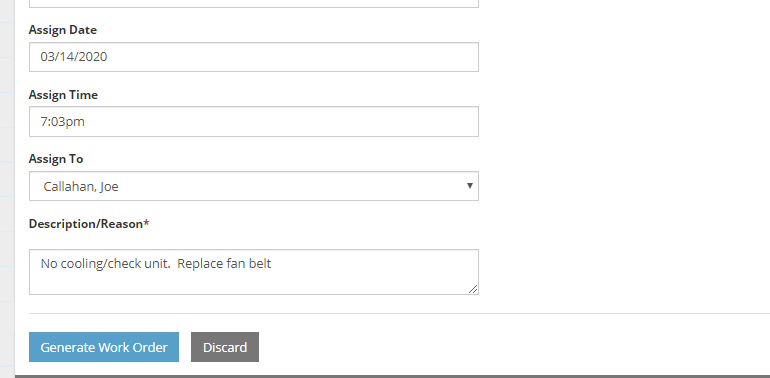 ---

---
Want More on SSO or SFO?
Click below to learn more about using work orders and assignments in Sage Service Operations (SSO) or Sage Field Operations (SFO)