SAGE Intacct For Financial Services
The #1 Cloud Accounting Software For Financial Services Firms
Multi-fund consolidation and dashboards across 100's of entities in real-time.
Real-Time Multi-Fund Consolidated Reporting
Top performing finance leaders rely on real-time insights to make smarter decisions. With Sage Intacct for Financial Services, you have powerful tools to nurture assets under management through direct investments and real estate, add new legal entities with push-button simplicity, make real-time decisions across multiple funds, and perform consolidations in minutes – not hours or weeks.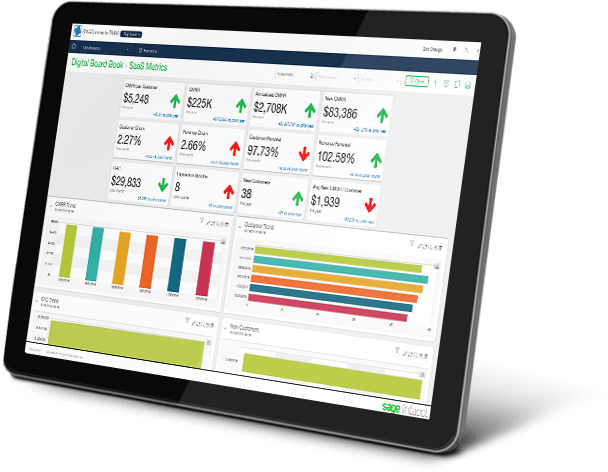 Widely-Used by Financial Services Firms
Sage Intacct is the #1 accounting software for more than 670 financial services firms that collectively manage more than $1.3 trillion assets under management.
Asset & Wealth Management
Want to See a Demo of Sage Intacct?
See firsthand whether Sage Intacct is the right fit for your business.
Deep Financial Insights & Powerful Reporting
Manage multiple entities and make fast, strategic decisions without the delays of tedious spreadsheets and complicated consolidations.
Reduce consolidations from weeks to minutes for multiple entities, currencies, asset types, and locations
Drill deep into the data with unlimited multi-dimensions
Easily create custom, ad hoc reporting
Streamline processes including purchases to payables and the month-end close
Use the cloud to securely access key data anytime
Case Study: MidCap
Discover how MidCap Credit & Capital used Sage Intacct to scale easily with a dynamically changing multi-entity business and save 16 hours per month on global consolidations.
Guide: Data-Driven Finance Leaders
In this whitepaper, you'll discvoer how financial services organizations are transitioning from a periodic, ad-hoc reporting paradigm to real-time reporting.
Have a Question or Want a Quote?
Leave your name below and one of our Sage Intacct software experts will follow up shortly.