Sage 300 Construction & Real Estate
The Gold Standard in Construction Management Software.
Construction Software That Streamlines Your Business
As the gold standard in construction management software, Sage 300 Construction & Real Estate (Sage 300 CRE) is used by more than 15,000 construction/real estate companies to run and grow their businesses. Sage 300 Construction & Real Estate is a completely integrated suite of industry-specific accounting and operations applications that can be used to improve efficiency and profitability in your business.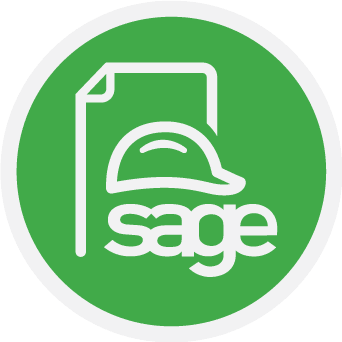 A Comprehensive Construction Management Suite
Sage 300 Construction and Real Estate (aka Timberline Office) delivers a comprehensive suite of construction and real estate management tools that can meet your needs and system requirements now, while adapting to changes so you can prosper and grow.
Want to See a Demo?
See firsthand whether Sage 300 Construction is the right fit for your business.
Scalable to Your Needs and Industry
Sage 300 CRE offers modular solutions to give you maximum flexibility. Use just the applications you need now, then add greater depth and breadth if you need to later. Whether you're in commercial, industrial, government, residential — or develop and manage real estate – Sage 300 CRE can be customized to fit your specific needs.
Takeoff & Estimating
Sage Etakeoff
eTakeoff® significantly increases accuracy, productivity, and speed over traditional paper or manual takeoff methods. Powerful yet easy to use, it provides estimators sophisticated assembly capabilities, extensive Microsoft® Excel integration, and time-saving features like Pattern Search, an auto-count symbol search feature that quickly locates and quantifies multiple occurrences of symbols within digital plans, to greatly improve the takeoff process.
Sage Estimating
The Most Widely-Used Estimating Solution for Construction. Period.
Only Sage Estimating Software provides you with a completely integrated solution that automates and streamlines the entire estimating process, so you have the confidence you need to stand behind your numbers and ensure your profit margin every time.
Time Entry
Hh2
Hh2 Web Services is a powerful suite of web applications designed to help construction companies better manage specific aspects of their business and consists of:
hh2 Remote Payroll
hh2 Field Reports
hh2 Human Resources
hh2 Field Service
WorkMax
WorkMax's cloud-based resource management platform provides instant, accurate answers in real-time by connecting local, remote, and mobile employees of any size business from small businesses to enterprise organizations. Workmax is the easiest all-inclusive platform management of labor, assets, mobile forms, service scheduling, and dispatch with accurate business intelligence for better decision making.
Accordant Web Portal
For General Contractors that use Subcontractors to fulfill their contracts, you know that managing the compliance requirements and subcontractor billing process can be time consuming and frustrating. Learn how to simplify and improve billing and compliance management using the Sage 300 Construction (CRE) Web Portal that we built right here at Accordant Company.
Project Management
Sage Field Operations
Sage Field Operations provides the field team with the critical information they need on-site and streamlines their communication with the office.
Sage Construction Project Center
Sage Construction Project Center keeps everyone on the project in the loop with timely, convenient, and secure access to the project-related details they need in order to take action swiftly and confidently.
Procore
Manage your projects, resources, and financials on one open, easy-to-use platform – designed for how you actually build.
Red Team
Your Construction Collaboration Platform – seamlessly manage your projects on and off the field with software built by people who understand construction.
Service Management
Sage Service Operations
Working hand-in-hand with the information and details in your Sage 100 Contractor or Sage 300 Construction and Real Estate accounting software, Sage Service Operations is a web-based app that delivers information like work order details, invoice status, a dispatch board, employee assignments, job status, and much more straight to any web browser, mobile device, or tablet.
It enables technicians to complete their work in less time and make fewer trips by providing the real-time information they need in the field.
Document Management
Sage Paperless Construction
Simplify processes from project start to finish and eliminate paper waste from accounting and operations. Sage Paperless Construction integrates with Sage 100 Contractor or Sage 300 Construction and Real Estate to reduce costs, save time, and increase productivity.
TimberScan
Designed exclusively for Sage 300 CRE and fully integrated, Timberscan eliminates the manual paper process and provides your accounting and operations staff with an easy to use, easy to access paper-free solution.
Business Intelligence
Sage MyAssistant
MyAssistant proactively monitors key performance indicators, providing instant alerts about issues needing attention and the information needed to take action. This tool automatically generates reports, spreadsheets, documents, and email alerts—and distributes this critical information into the hands of those who need it, helping monitor and manage all phases of a project or property.
Sage Office Connector
Office Connector is a series of applications that automatically connects your Sage 300 Construction and Real Estate data to Excel. This solution can save you hours of time on reporting and analysis tasks using Excel. Best of all, Office Connector is easy to learn and use and comes with a number of prebuilt queries, getting you up and running immediate.
Accordant Web Portal
For General Contractors that use Subcontractors to fulfill their contracts, you know that managing the compliance requirements and subcontractor billing process can be time consuming and frustrating. Let us show you how to simplify and improve billing and compliance management using the Sage 300 Construction (CRE) Web Portal that we built right here at Accordant Company.
Anterra Data Center
Anterra provides enterprise quality financial and construction reporting to you at a fraction of the cost. We deliver world class reporting across your organization. anterraBI™ contains drill through financial statements, dashboards, scorecards and analytic tools to quickly see where you are performing outside of your plan.
Other Options
Sage Fixed Assets
Track and manage your fixed assets through every step of the asset life cycle. Enjoy simplified fixed-asset tracking with comprehensive depreciation calculations, including over 300,000 U.S. and Canadian regulations for businesses, governments and nonprofits.
Sage ToolOps
Most contractors have thousands of tools that are constantly moving back and forth between the warehouse and the jobsite. It's really easy to lose track of where those resources are at any given moment and if they're being used and allocated efficiently. That's where Sage ToolOps comes in – a cloud-based app that works with Sage 100 Contractor and Sage 300 Construction.
Arcoro
Arcoro Human Capital Management software helps you hire the right people faster, manage compliance and employee relations, and empower your workers to grow and succeed.
Comdata
An accounts payable automation platform that turns Your AP Department Into A Revenue Generator Without Changing Your Accounting Software.
eSub
eSUB's mobile and cloud Project Management platform is designed for you – the subcontractor. Subcontractors and their crews need a solution to track and manage field activities to increase productivity. Stay current on the latest documents and emails. Always have mobile access to drawings, submittals, and data to find answers to RFls. eSUB offers real-time connectivity and access in the field.
Paya
Paya provides simple, secure technology options enabling businesses to accept payments, get paid faster and increase efficiency. Paya's seamless, easy-to-use payments platform supports every stage of a business' growth today, tomorrow and beyond.
TopBuilder
A complete CRM, marketing, bid tracking, proposal automation and lead capturing solutions for home builders, commercial builders and contractors.
AvidXchange
A completely paperless, invoice-to-pay AP software solution that helps you finish your projects within budget and on time, without all that mind-numbing paperwork.
Sage 300 Construction Key Benefits
Eliminate obstacles between accounting and business operations to better control costs and reduce inefficiencies.
Build winning estimates and profitability into each job by automating your entire estimating process.
Take charge of your procurement as you generate RFQs from estimates, select vendors, and start the purchasing process.
Know exactly where you stand at any moment in the project management lifecycle with up-to-the-minute information.
Access the data you need exactly when you need it with a complete set of reporting and productivity tools.
Easily handle the diverse client needs and interactions involved in real estate development and management.
Have a Question or Want a Quote?
Leave your name below and one of our construction software experts will follow up shortly.