Sage Field Operations (SFO)
Manage Construction Projects In the Field and On-the-Go
A Mobile App That Streamlines Field-to-Office Communication
With more mobile devices on the job site than ever before, the communications gap and project delays that used to exist between workers in the field and personnel back in the office is quickly fading away.
Using the Sage Field Operations mobile app, you get greater visibility into each step of a construction project which helps streamline processes for everything from field reports to real-time capture of payroll data.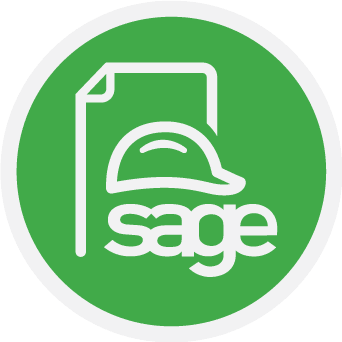 Mobile Technology in the Construction Industry
In our article how mobile technology impacts the construction industry, we examined the reasons why companies are equipping their technicians with mobile service tools to help them stay productive and efficient in the field.
Sage Field Operations provides the field team with the critical information they need on-site and streamlines their communication with the office.
Integrated With Sage Construction Accounting
Sage 100 Contractor
Learn how Sage Field Operations works hand-in-hand with Sage 100 Contractor.
Sage 300 Construction
Learn how Sage Field Operations works hand-in-hand with Sage 300 Construction & Real Estate.
Sage Field Operations Key Benefits
Streamlined Field Reports
All key details, including photos, can be reported in real-time, making it easy to submit daily field reports more accurately.
Resource Management and Scheduling
Project managers can easily schedule employees, equipment, and different subcontractors using a digital dispatch board.
Labor Cost Controls
Time can be managed and tracked on mobile devices from the field – with built-in review and approval workflows -and hours can be sent directly to payroll.
Instant Project Communication
RFIs, RFPs, and change orders can all be submitted immediately from a mobile device to avoid project delays and update budgets and contracts in real-time.
Have a Question or Want a Quote?
Leave your name below. One of our Sage Construction Software consultants will follow up with you shortly.